Bi-luminite colours for 3D effect in your pool water
Before Compass developed Bi-luminite, most composite fibreglass pools came in plain colour finishes. Some had flecks, others tried to look like marble. Compass revolutionised the look of composite pools by inserting large reflective chips into the resin and using two colour layers, not just one.
The surface of a Compass Bi-luminite pool can only be described as brilliantly luminous. Behind the luminous, three-dimensional lustre is another example of the scientific approach Compass takes to every aspect of pool construction.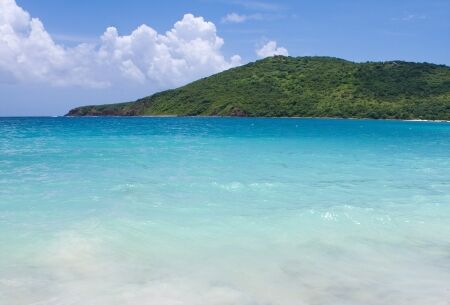 Just like a water on a tropical island, the colour of your pool is influenced by its surroundings and light. Ask our team for an advice for selecting the colour for your pool.
About the colour technology
The Compass Bi-luminite colouring system uses a dual-layer approach to create an amazing 3D effect when your pool is filled with water. You will be astounded by how much your pool sparkles in the sunlight. Not only will your pool look stunning, it also comes with an added layer of protection. Beneath the gelcoat surface layer, is a second colour layer made from high-quality vinyl ester resin, providing extra water-proofing protection for your pool's structure. The gelcoat interior also plays its part by providing a durable surface and by protecting the underlying vinyl ester colour layer from direct exposure to sunlight. This will help your pool to maintain a consistent appearance as it ages, and to continue looking great throughout its lifetime.
Select a pool that will look great under any light conditions!
COLOUR DISCLAIMER
While every effort is made to represent our pool colours accurately, the pool shell colour and water colour samples on this website are a guide only. For accurate colour information, please visit our Showroom and see the pool colour samples and pools installed.